I can't see!
This article does not have enough images.

Please improve this article as soon as you can.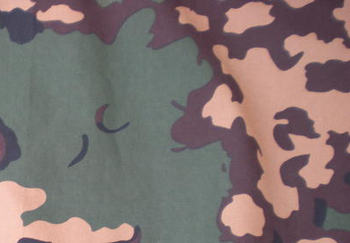 Partizan is a four-colour camouflage, with the summer pattern comprising dark brown, dark earth and yellow ochre elements on a medium green background. An autumn version incorporates black, loam, dark brown, ochre & moss green shapes on a sandy background, and also reverses to a subdued version of the pattern. Both patterns are popular with Russian special operations troops in the VSR and MVD, as well as the Spetsgruppa Al'fa of the FSB, who were the initial users. A reversible variation of this uniform, the Partizan-M incorporates a spring coloration (approximating the shades of the original WW2 German pattern), with autumn colorations having more subsued tones.